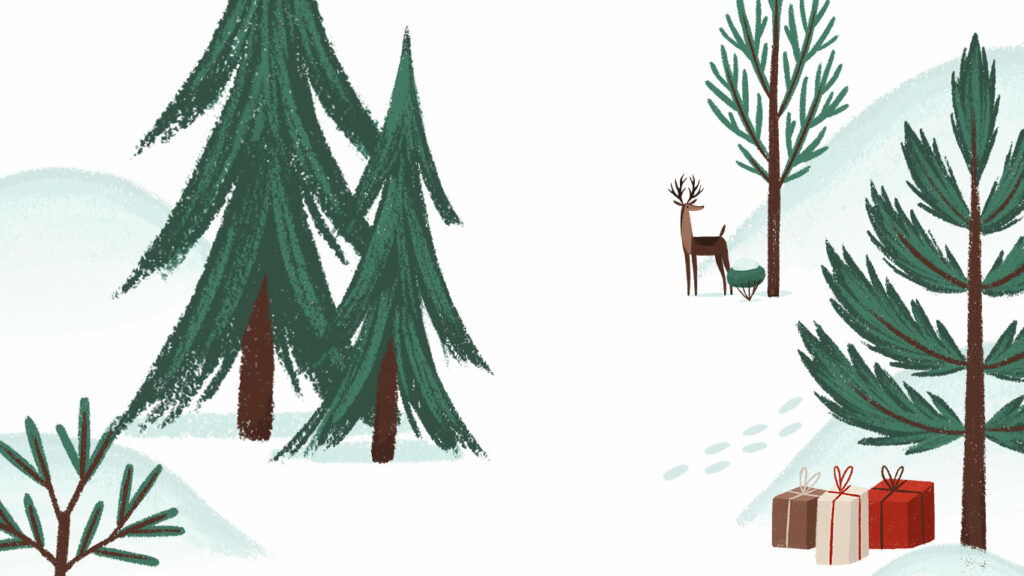 Every year, we give our children three Christmas presents: something they need, something they want, and something to read. This year, I decided to share three of my favorite books to put under the Christmas tree. These books reflect the warmth many of us appreciate about the Christmas season, and will be engaging for both the children and adult reading to them. These books are ideal for 4-8 year olds, but could be enjoyed by older or younger children, as well.
This story tells the tale of three monks who happen upon a town that has lost its ability to care for those around them. Through the wisdom of the monks and the curiosity of a girl, the town unearths the lost art of generosity, making this book a perfect match for the Christmas season. I would recommend purchasing the edition of this story that is accompanied by a CD. Not only can you read this story aloud to your child or to your students, but you can also enjoy listening to a narrator read the story with thematic music. If you have time, try making stone soup with your child after reading the book!
*Affiliate Link (no extra cost to you)
The lovely Jan Brett has gifted us with a new book this year. Only released a few months ago, Cozy contains Brett's signature, detailed illustrations and side illustrations that foreshadow the story, as well as her typical plot with clear rising action. This book tells the story of a lonely musk ox caught in a storm. Though he wishes he was with his family, his soft fur and large body end up being the safety from the storm that several other smaller animals desperately needed.
And be sure to check out Jan Brett's free printable coloring pages on https://www.janbrett.com
*Affiliate Link (no extra cost to you)
This thoughtful book is informed by the relationships between emperor penguins and the roles of the male and female penguins in a community of penguins. Through the eyes of the baby penguin, the reader is invited to understand the connection between the penguins and how deeply they care for each other, prompting the reader to consider their own relationships. This book will warm the hearts of both adults and children, making it a perfect book for the Christmas season. After reading the book, take some time to help your child write a note of gratitude to someone they have appreciated this year. 
*Affiliate Link (no extra cost to you)